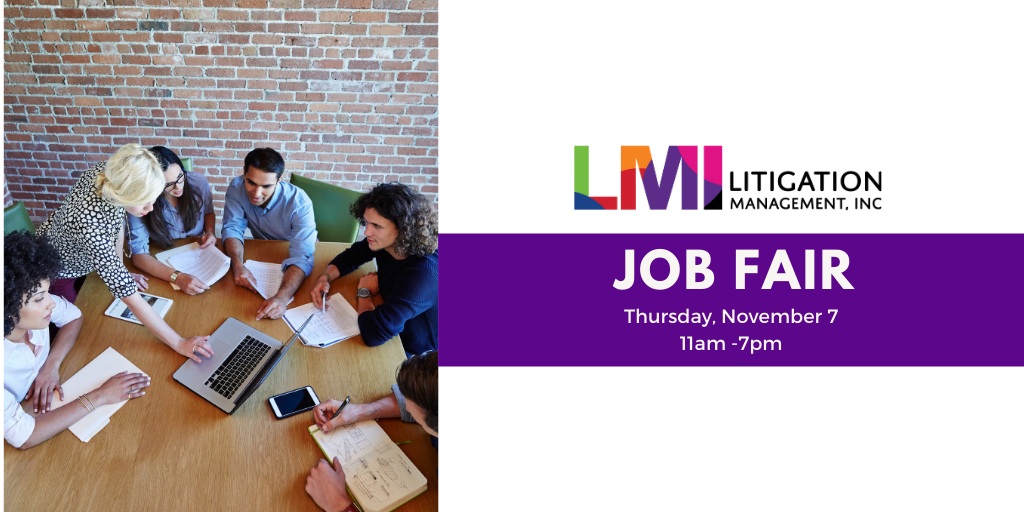 LMI is hosting a Job Fair for qualified candidates in the Northeast Ohio area. 
When: Thursday, November 7, 11 AM - 7 PM
Where: 6000 Parkland Boulevard, Mayfield Heights, Ohio 44124 
Open Positions
 Medical Record Collection
 New Provider Entry Specialist 

 Visit the Careers page for job descriptions and qualifications.
 Please come prepared with an updated resume. Check in with the receptionist upon arrival. 
 Contact us with any additional questions: 800-778-5424