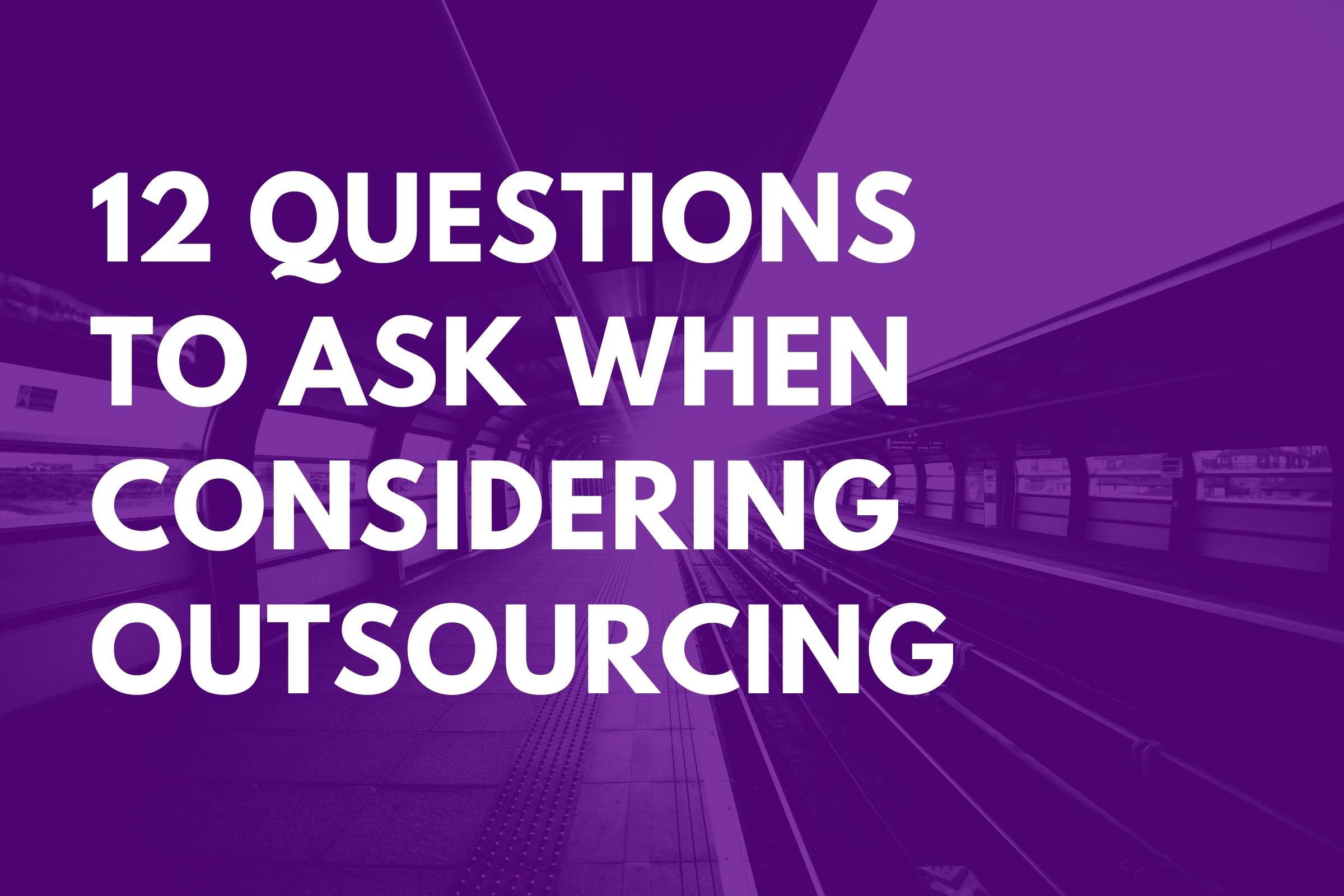 Whether due to workload volume, cost containment initiatives, knowledge demands, or other factors, corporate legal departments, insurers, and law firms may be confronted by the need to outsource Medical Information Management (MIM) functions to specialized service providers.
These activities typically include:
Medical Record Acquisition

Medical Record Review, Summarization, and Analysis

Case Management

Project Management

Medical and Scientific Literature Research

Consulting Services

Medical-legal service providers range in scope from part time, solo Legal Nurse Consultants (LNCs) to large scale providers employing a variety of medical professionals, case managers, record acquisition experts, information systems specialists, and so forth. Some providers can offer exceptional services to you predicated on many years of experience in the field and by their recruitment of highly qualified personnel. However, the capabilities of these providers are not equal across the board.
Is outsourcing MIM functions always indicated? How can you ensure that the right work product will be received at the right time at the right cost? Here are 12 questions to ask when considering outsourcing:
 
1. Management Oversight: How do you maintain control when outsourcing the important elements of medical case management?
This is an often heard and valid concern. Although designated medical-legal functions may be outsourced, executive oversight of the case must continue to reside with the individual(s) overseeing the lawsuit. While a provider may be responsible for the acquisition, review, and analysis of medical records for a lawsuit, you can retain control over larger procedural matters. Open communication with the provider is essential. Attorneys and paralegals overseeing case preparation should expect easy access to the professionals reviewing medical documents.
2. Qualification: Is the experience and expertise of the provider compatible with the requirements of the presenting case?
The competency of a provider first should be determined through an examination of educational credentials of the professional staff members within the company. For example, a professional designated by the provider to review a case involving a toxic tort should not only possess some form of medical or nursing degree, but also coursework and/or experience in toxicology, biology, environmental science, and organic, inorganic, and biochemistry. The professional's completion of some form of relevant graduate study is highly desirable, especially if this coursework includes classes in biostatistics and research methodology.
Sample case reviews, chronologies, and other attorney work products are other excellent measures of a provider's experience and expertise. You may evaluate these materials to determine the provider's ability to clearly communicate a review of the sample case and to assess skill in the analysis of critical medical parameters. At least one of these sample work products should involve a lawsuit similar to the type currently represented by your company or firm.
3. Reliability: Does the provider have the capacity to consistently meet deadlines imposed by pending depositions, trial, settlement negotiations, etc.?
Every attorney has been confronted by the challenge of preparing for a short lead-time deposition or court hearing. In these situations, it is vital that all documents and reviews be on hand for effective case management. It is important to determine early in the selection process whether the provider has the capacity to address the pressures posed by changing court dockets.
It may be necessary that the provider be responsive to "surge capacity" issues associated with the multi-claim environment of mass tort and class action litigation. In these situations, you may wish to once again consider retaining the services of a large company that employs a variety of talented medical professionals that can handle the flexibility needed to adapt to changing deadline pressures.
4. Adaptability: Can the service provider prepare a case review in a format compatible with your case management system and have the sufficient technology to address the demands of the case?
Work product format specifications are items that you should articulate to potential providers in the early stage of proposal solicitation. You should consider your needs, as well as those of your client, in relation to electronic storage of information.
Consider the technology requirements of current medical information management and the degree of complexity that will be demanded of the provider. Beyond basic office equipment and services, a full service MIM provider should offer you options for electronic delivery of work products, virtual private networks, advanced and high-speed imaging, etc.
5. Awareness: Within a medical-legal company, who will be the responsible parties executing the contracted services?
Some medical-legal companies outsource the completion of medical information management services to solo, independent medical reviewers. In this case, you may believe that the provider will be reviewing your case(s), but the assignment could possibly be delegated to a subcontractor.
Inquire whether the provider utilizes subcontractors in the completion of its work to decide if this arrangement is appropriate for the firm and acceptable to your client. Issues of subcontractor clinical expertise, educational credentials, and experience conducting similar medical legal reviews should be contemplated, as well as the security and confidentiality of the information being reviewed.
6. Staffing: Will outsourcing MIM functions complement your operations? Do you already have your own legal nurses on staff?
If you do not have trained medical professionals on staff, the support services of a MIM provider may offer the most expeditious solution. For example, a provider can offer support in the analysis of issues including obscure medical terminology; indications, actions, and side effects if voluminous numbers of medications; rationales for various diagnostic procedures; etc., thus saving significant amounts of attorney or paralegal case management time.
Those who manage enough volume of casework to support the services of nurses on staff generally find this to be an effective practice for medical information management, although on some occasions a surge of casework with pressing deadlines may overwhelm the efforts of internal staff. Under these conditions, the collaborative services of an outside provider may be indicated for the actual summarization of the medical records, thus freeing your legal nurse to consider the higher analytic and more global issues of case preparation. Retaining a provider in surge situations also frees you from the responsibility of recruiting and screening temporary personnel, plus the associated overhead costs.
7. Cost Containment: Will the provider deliver the work products at the budgeted rate?
An experienced provider should be seasoned in the process of forecasting time and costs required to successfully undertake a given medical case management project. The experienced and well-staffed provider with broad resources can integrate the capabilities of personnel from its finance, medical, information systems, research, and case management departments to develop time and cost estimates based on work product deliverables, litigation type, and volume of documents requiring review.
8. Security: How will the provider guarantee the security of medical records and other case documents?
The security of digital and hardcopy documents is top priority in your decision making.  Request the provider's security capabilities and conduct a security audit prior to engaging in a signed proposal. You may also want to inquire if the provider requires employees to sign confidentiality agreements for additional security.
9. Utility: Is the provider able to provide a package of comprehensive medical information management services for the given case?
To maximize gains associated with outsourcing MIM activities, identify a provider who can offer a full suite of services for medical record acquisition and review, case and/or project management, and medical and scientific case research. Significant savings can be realized using a total service provider. You will invest less administrative time and money in the coordination of service providers and document transfer. Fragmentation of services can result in a scenario in which documents and work products pass through a complicated network of multiple companies.
10. Proven Experience: Can the provider manage medical documents in the mass tort/class action scenario, as well as the individual action?
If you are evaluating outsourcing work for a larger mass tort or class action, screen the provider based upon the company's ability to elevate their staff and/or resources to address the collective demands of such large-scale litigation.  
When investigating potential medical-legal providers for these types of cases, ensure their technology is robust enough to properly manage complex litigation. Large-scale providers generally have better database capabilities to execute analytical case management functions and statistical calculations. Knowledge derived from these collective reports describing claimant characteristics can then assist you in planning strategy for optimal case resolution of the mass tort or class action.
11. Availability: Is the provider readily available for consultation on case issues?
You and the provider may not be in the same city or even same time zone. Consequently, when selecting a service, you should determine the requirements regarding the type, quality, and timeliness of communication with the medical case reviewer and the importance that will be placed upon these variables in subsequent case management.
Negotiations between you and a provider should establish up front which personnel in the provider's company will be available and during what days and times. Most people prefer that a single point of contact be identified to facilitate communication with the provider. The provider should offer you the reassurance that any inquiry will receive a response from the company representative within a specified number of hours.
12. Metrics: What performance metrics are currently in place within the provider to ensure the quality and consistency of its services?
In the industrial sector, manufacturers and suppliers have learned that prospective clients expect high quality services and goods, with consistent performance metrics. No less should be required of the medical-legal provider in the provision of medical case management work products. The provider should be prepared to submit documentary evidence as to how its medical case management work products will meet or exceed quality expectations of the end-user.
Conclusion
Ultimately, the decision to outsource medical information management activities will be determined by the capacity and expertise available in your organization to handle complex medical issues of a given case and the interest of your client(s) in utilizing the medical aspects to prepare their case. Although application of the principles discussed in this article will serve to assist you in selecting the most qualified medical information management provider, nothing can replace the development of an effective, long term working relationship with an experienced provider, coupled with open and ongoing communication throughout case preparation.